What Are Vintage Views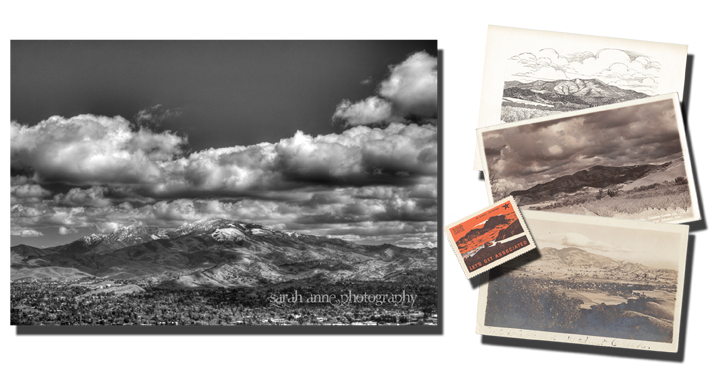 Vintage Views
Vintage Views is a collaborative effort between photographer Sarah Anne Bettelheim and her husband, natural historian Matthew Bettelheim. Their current project, Vintage Views: Mount Diablo, involves pairing historical imagery of Mount Diablo (Contra Costa County, CA.) with contemporary photographs taken from the same vantage point. In doing so, the passage of time is revealed through the mosaic of changes witnessed through the union of old and new. Sister projects in the same vein include Vintage Views: Animalia and Botanica.
Each finished Vintage View includes a facsimile – or on rare occasions (when available) the original – genuine historical image paired with Sarah Anne's original photography. Vintage Views are mounted behind acid-free museum matboard and archival UV glass and include a laminated legend to help decipher the story behind each view.
To receive updates as new Vintage Views become available, visit the contact page.
MOUNT DIABLO                                 ANIMALIA                               BOTANICA
*coming soon*                                                            *coming soon*