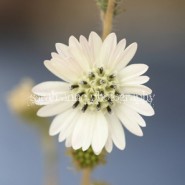 Welcome to Sarah Anne Photography!
After several weeks of non-stop hard work and very late nights, I am quite excited to unleash my new website upon the world. Welcome to the new Sarah Anne Photography website. I have left behind the old and, with the help of my research guru and husband, brought forth a series of galleries that blend my two photographic passions: portraits and landscapes. I have included  the newest of my portrait sessions, as well as my brand-new project – Vintage Views. Vintage Views: Mount Diablo currently includes four contemporary photographs and over 20 historical images of our local mountain. The Vintage Views project will eventually grow to include native wildlife (animalia) and plants (botanica).  Please take a look!
I can remember so clearly receiving my first camera for Christmas. A Mickey-matic 35 mm camera, it was bright pink and carried Mickey Mouse's face upon it. I was ecstatic. I was seven. And I carried that camera with me all over, producing roll after roll of 110 mm film that I am sure had way too many pictures of my big brown dog. But we all start somewhere, right? I owe thanks to my parents who handed me my father's refurbished Honeywell-Pentax 35 mm camera. That camera carried me through Europe, through the cobblestoned streets of Florence, along the picture-perfect trails of Switzerland and Austria, and back into the centuries-old hilltop towns of Tuscany.
The same camera followed me into my first newspaper job, put my first photographs upon the front page, and gallantly bowed out as the digital age erupted. I owe thanks upon thanks to my ever-patient husband, primary researcher, web designer, and business manager. None of what I have done or ever hope to do would have been or would be possible without him. He has devoted countless hours to me, my photography, and my website, giving up his own evenings, falling behind in his own posts, and losing sleep over these projects of mine. These projects of ours.
To celebrate the debut of this new website, and to welcome new customers, I am pleased to extend an introductory offer. Those booking a portrait session between April and the end of June will receive a $50 savings on their sitting fee. Just mention this post when you contact me to book your session.
It is with a hint of trepidation and a wealth of excitement that I bring forth my new galleries, my new projects, and my new website. Please weave your way through, pause, admire, and, of course, enjoy. Welcome to Sarah Anne Photography!

Sarah Anne Photography – San Francisco and East Bay Area Portrait and Nature Photography
Child, Family, and Maternity