Vintage Views: Mount Diablo – Devils Slide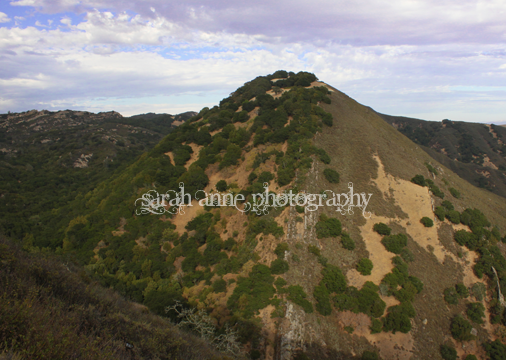 Welcome to the Vintage Views: Mount Diablo - Devils Slide gallery. Please select an original or fascimile historical image to accompany your photograph. All Vintage Views are printed in a *limited run* of 25 fascimile historical images. Certain Vintage Views may be available paired with an original, genuine historical image. The limited availability of such images will be noted in the accompanying description. Prices for Vintage Views paired with an original vintage image will vary.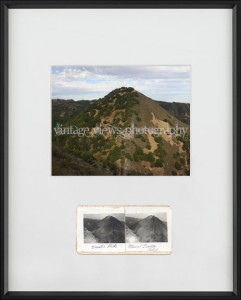 Each finished  Vintage View is mounted behind acid-free museum matboard and archival UV glass. Each original 8X10 photograph is mounted in a black 16X20 frame. A 8X10 laminated legend card is fastened to the back of the framed print. Please allow 2 weeks necessary for the custom printing and framing of your Vintage View.
Prices are as follows:
Vintage View (with fascimile) …..  $200
Vintage View (with original) …..  $250 and up
Shipping & Handling / Pick Up & Delivery….. dependent on delivery location 
Payment Options include cash, check, and PayPal.
To purchase your final 
Vintage View
, please use the 
Contact
 page to email or call Sarah Anne with (1) the title of the contemporary photograph and (2) the name and type (fascimile/original) of the historical image you have chosen.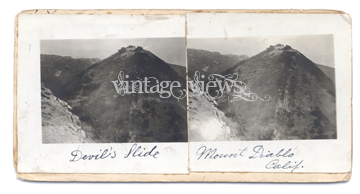 Vintage Views: Mount Diablo – Devils Slide
Medium Type: Amateur Stereoview
Artist: unknown
Location: South Gate Road, Mount Diablo, Contra Costa County, Ca.
Creation Date: 1920s – 1930s
Availability: 24 fascimiles / 0 originals
Sarah Anne Photography is a proud supporter of the San Francisco Bay Area non-profit organization Save Mount Diablo [http://www.savemountdiablo.org/], whose mission is "to preserve Mount Diablo's peaks, surrounding foothills, and watersheds." To support Save Mount Diablo and help protect the mountain, Sarah Anne Photography donates a  Vintage View every year to the annual "Moonlight on the Mountain" full-moon fete and auction. To learn about more about Save Mount Diablo and how you can help, visit www.savemountdiablo.org [http://www.savemountdiablo.org/].