On Top of Hawk Hill …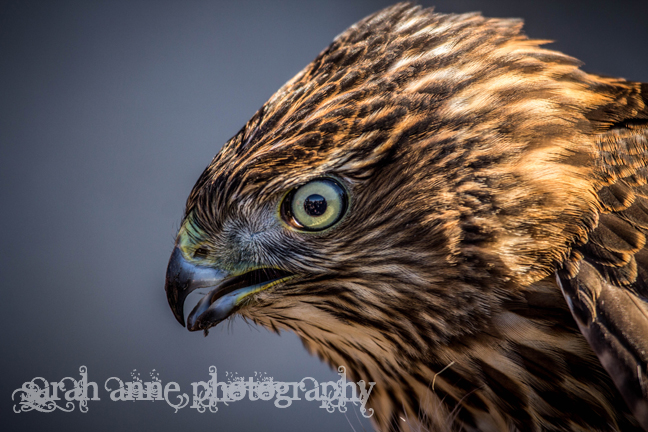 All I knew as we began our adventure that day, boy and dog in tow, is that we were heading to a place called Hawk Hill. By the time we'd walked through the old army bunker tunnels, emerged on the other side, and climbed the wooden stairs to the top, I did not truly feel as though we'd climbed that high. But then I walked to the edge, and leaned against the railing, and took a minute to just breathe. And the view is worth that moment, and several more. Spreading below Hawk Hill is a sea of almost blindingly white fog. And when the fog clears, the Golden Gate Bridge rises out of the fog as though it is a mere apparition. As though it doesn't actually belong, until the other tell-tale shapes and towers of the city emerge behind it.
And though the view is spectacular, it wasn't what we'd come to see. We'd come to Hawk Hill for the raptors. For the buteos, turkey vultures, eagles, northern harriers, osprey, accipiters, white-tailed kites, and falcons.When the fog is socked in, like it was when we first arrived, these birds of prey don't fly. But as the fog begins to lift, and the bridge begins to appear, the raptors begin to soar above you. And around you. And so we stood with our heads craned upward, watching them lift, and soar, and circle, and float. We stood like that for a good while, the city spread below us, the hawks circling above us.
On the October day we were there, a team of volunteer hawk counters from the Golden Gate Raptor Observatory was also there, counting these birds of prey as they began to fly. We were lucky enough to also watch a bird banding demonstration, allowing us to see a few hawks in a more personal setting than in the air above us. That day, 280 birds of prey were counted within 3 1/2 hours. And we watched as the two raptors from the banding demonstration were released to join them.
For more information on Hawk Hill and the Golden Gate Raptor Observatory, visit www.ggro.org.
Enter the Gallery

Sarah Anne Photography – San Francisco and East Bay Area Portrait and Nature Photography
Child, Family, and Maternity